MCCOOK WEATHER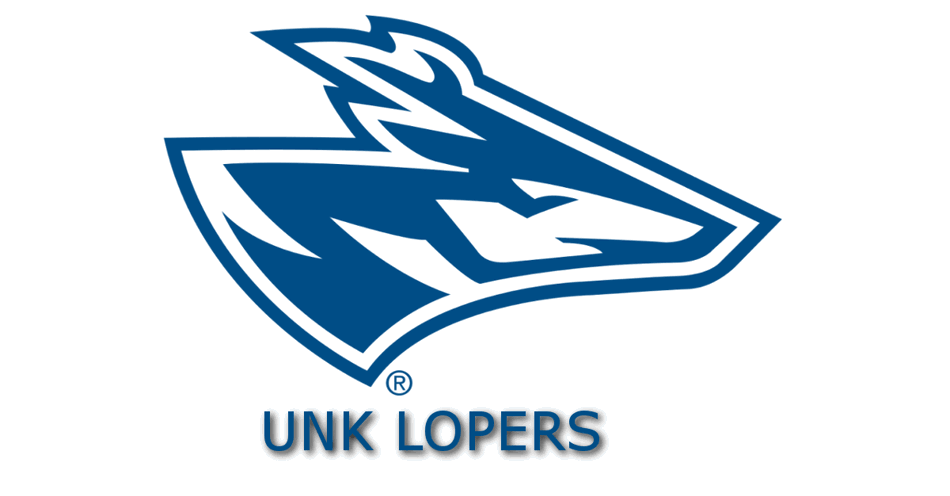 Late three pointer lifts Lincoln over UNK men
Feb 21, 2021 / UNK
Kearney, Neb. – Junior reserve guard Yaniel Vidal picked up a loose ball, raced down the court and hit a three-pointer from the left wing with sixth tenths of a second left to help Lincoln nip Nebraska-Kearney, 68-65, Saturday evening at the Health & Sports Center.
The Blue Tigers (11-9) not only takes the season series from the Lopers (8-12) but also ruins "Senior Night." UNK honored forward Austin Luger (Alliance) and guards Sam Morris (Lincoln SE), RJ Pair (The Colony, Texas) and Jake Walker (Centerville, Utah) prior to tip-off.
With the last second win LU keeps its MIAA Tournament hopes alive while UNK's postseason chances are basically over. The eight-team league tournament, trimmed by two teams this year due to the pandemic, starts on March 4.
"I'm proud of our guys … they really gave it all they had. Not having Jake hurt us but our guys fought. It looked like we might get run out of the gym in the first half but we got within striking distance by halftime," UNK head coach Kevin Lofton said. "It was then a back-and-forth affair the entire second half. Just wish we had one more play in us."
The Lopers were minus Walker (team-best 14.6 scoring average) who suffered a season-ending injury Thursday night. UNK fell behind by 11 points in the first half but rallied to get back in it by halftime and then grabbed a 52-51 lead with just under 10 minutes to play. The Blue Tigers countered with a 9-2 spurt but the Lopers swung back once more, grabbing a 65-63 advantage after two free throws by Utah junior Darrian Nebeker. The freebies came with 48 seconds remaining and capped a 7-3 run.
An athletic bunch with two thick posts, Lincoln grabbed 14 offensive boards which led to 16 second chance points. The final two were big as Luger blocked a runner in the lane by freshman Chuck Wilson but he ran down the loose ball and found junior Quinton Drayton. His teardrop resulted in the sixth and final tie of the game with 20 seconds left.
"With 20 seconds left on the shot clock we usually run a set where we throw it to Darrian on the ball side elbow. He then rips and goes to the basket," Lofton said. "I think he was the best player on the floor to have it. We felt like he could punch a gap or maybe find Matt (Brien) in the corner. They came over and made a good play."
UNK went to Nebeker to win it and he lined up along the right wing in front of the team bench. He was driving to the lane and tried to split a Drayton/Wilson double team but the ball bounced away. Vidal, LU's top-three-point shooter (41%), happened to be at the right place. He grabbed the ball and eventually sunk his third trey of the night.
"He made a huge shot. To pull up for a three in that situation … it took some guts and he made it," Lofton said.
Midyear transfer Derrick Woods carried Lincoln in the first half to the tune of 18 points on 8 of 11 shooting. He didn't score after halftime but fellow post Sai Witt was a factor in the lane as well (nine rebounds, eight points, and six assists). Next, Drayton had 11 points and seven boards with reserve Cameron Potts providing 13 points, six assists, and five caroms.
Both teams shot 43% from the field with LU being plus five on the glass. UNK was 9 of 12 at the line and sunk eight threes while getting 23 bench points. Five Lopers scored in double digits led by Nebeker (16), Luger (14) and New Zealand junior Matt Brien (12). Both Nebeker and Luger grabbed six rebounds with Brien 3 of 8 from the arc. Finally, California sophomore guard Myles Arnold had 11 points, four times and four rebounds.
UNK heads to Northwest Missouri State (19-1) and Missouri Western State (11-8) next weekend to conclude the 2020-21 regular season.
"We'll being playing for pride and we have two tough ones coming up on the road," Lofton said.