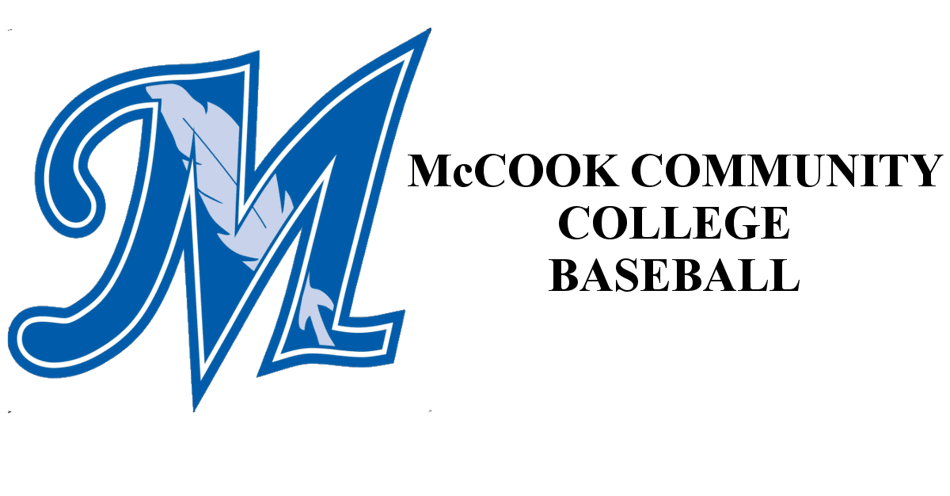 MCC Baseball season ends on loss to Southeast CC in Districts
May 22, 2023 / MCC Athletics/Brent Cobb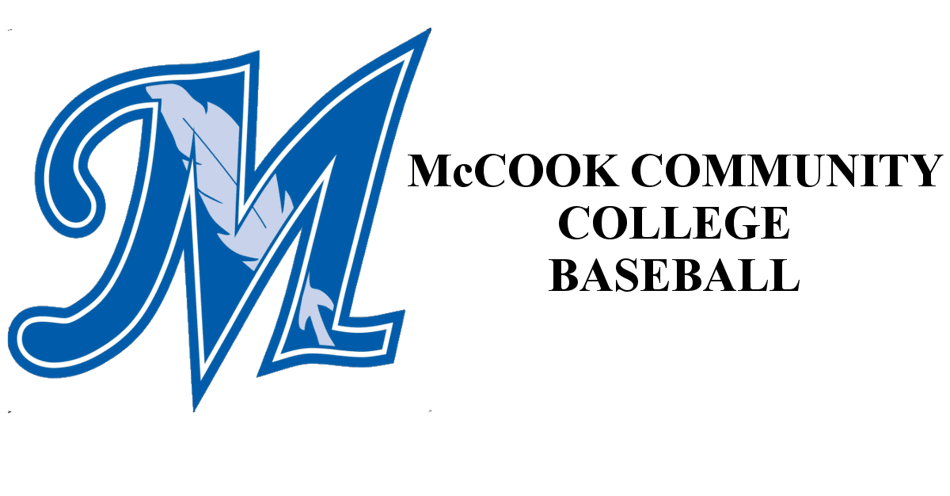 BEATRICE – The McCook Community College baseball season came to an end Friday at the West District Championship tournament on a 25-10 loss to Southeast Community College.
MCC had early leads of 5-2 in the first inning and 8-5 in the second before Southeast scored six times in the fourth inning to take the lead and scored at least two runs in every inning of the seven-inning game.
"We just ran into a tough day today, it was extremely difficult to pitch today especially in their home ball park," said MCC Coach Jon Olsen. "Conditions were extremely favorable for hitters today in multiple areas, we didn't take enough advantage offensively and didn't do a good enough job of slowing them down on the mound."
This was the ninth meeting this season between Southeast and MCC and eighth straight win for the Storm. MCC won the first of six regular-season games against the Storm, but Southeasts won the final five, then won both games last weekend between the teams in the Region IX tournament, and today's elimination game in the West District tournament.
"Without dwelling on the game today I try and look at the 62 game season as a whole and more importantly – the players and the relationships that we all have," said Olsen. "It was a fun, hard-working group to coach. We will have a lot of successful adults in this group. I'm excited to see them move on, we also have an excellent core of guys returning to build on this year."
Southeast lost the pre-game coin toss to determine the home team on the scoreboard and after scoring a pair of runs in the top of the first MCC sent 10 batters to the plate in the bottom of the inning and scored five runs with two outs to take a 5-2 lead. Sophomore Abel Reyes (Puerto Caimito, Panama) drove in the first two runs on a single, Daegen Morcom (sophomore Winnipeg, Manitoba) delivered a two-run double and sophomore Tyus Chudomelka (Bellevue) singled in the fifth run.
Southeast came back to tie the game in the second with three runs off MCC starter Aiden Johnson (freshman, Westminster, Colo.). MCC scored three runs in the bottom of the inning on a two-out three-run home run by Jason Serafinchon (Spruce Grove, Alberta) to put MCC ahead 8-5.
Johnson was relieved by sophomore Owen Lester (St. Charles, Ill.) one out into the third inning when the Storm scored twice to close MCC lead to 8-7.
MCC loaded the bases on walks in the bottom of the third but couldn't score and Southeast responded with six runs in the fourth inning to take a 13-8 lead that MCC was unable to overcome.
MCC loaded the bases in the bottom of the fourth with one out, but the only run scored on a sacrifice fly by Chudomelka.
Jereniel Herrera (freshman, Panama City, Panama) relieved Lester in the fourth, but the Storm got Herrera for three runs in the fifth and three more in the sixth before freshman Ethan Badcock (Adelade, Australia) came on in relief with Southeast leading 19-9.
Sophomore transfer Alliskair Descartes (Thornton, Colo.) singled home Chudomelka in the sixth to make it a 19-10 game.
Sophomore Jelle Bing (Heerhugowaard, Netherlands) started the seventh inning on the mound for MCC and later freshman Zack Lane (Phoenix, Ariz.) finished off the inning as Southeast scored six times.
Six MCC pitchers issued 10 walks and hit four batters, allowing 19 hits, seven home runs and 23 earned runs.
MCC had 14 hits with three by Descartes and two by Chudomelka, Reyes, Serafinchon and Josh Maysonave (Austin, Texas).
Southeast, 43-17, survived to play a second elimination game Friday against Pima Community College. The winner of that game will play Salt Lake Community College for the West District Championship Saturday with the winner moving on to the JUCO World Series.
MCC finishes the season 37-24.
"It was a good experience getting to the district and region finals," said Olsen. "It also showed what we need to be a little bit better at – which will be a great motivation moving forward. I just want to thank our guys for all the efforts this spring, it was a really fun spring."
For all the up-to-date information on MCC baseball this season including up-to-date scheduling changes, statistics, rosters and photos, please visit the official website of MCC Athletics at mccindians.com
WEST DISTRICT TOURNAMENT
DOUBLE-ELIMINATION
Beatrice (All times CT)
THURSDAY May 18
Game 1 – Pima CC 9, McCook CC 8 (10 innings)
Game 2 – Salt Lake CC 13, Southeast CC 3 (7 innings)
FRIDAY May 19
Game 3 – Southeast CC 25, McCook CC 10 (McCook eliminated)
Game 4 – Salt Lake CC 7, Pima CC 5
Game 5 – Southeast (43-17) vs. Pima CC (46-16), 7 p.m. (Elimination Game)
SATURDAY May 19
Game 6 – Salt Lake CC (30-17) vs. Game 5 winner, noon
Game 7 – Salt Lake CC vs. Game 5 winner (if necessary), 3 p.m.