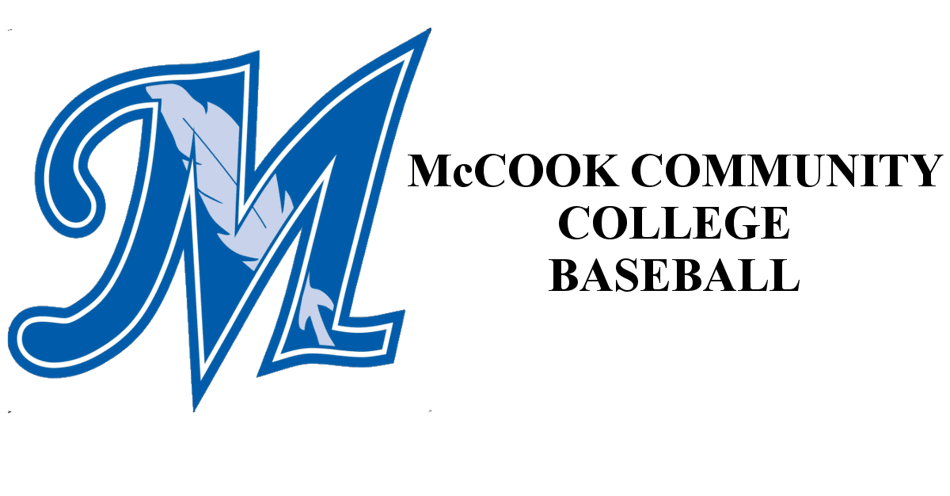 MCC Baseball sweeps Hastings JVs to stretch win streak to 12 games
Mar 30, 2023 / MCC Athletics/Brent Cobb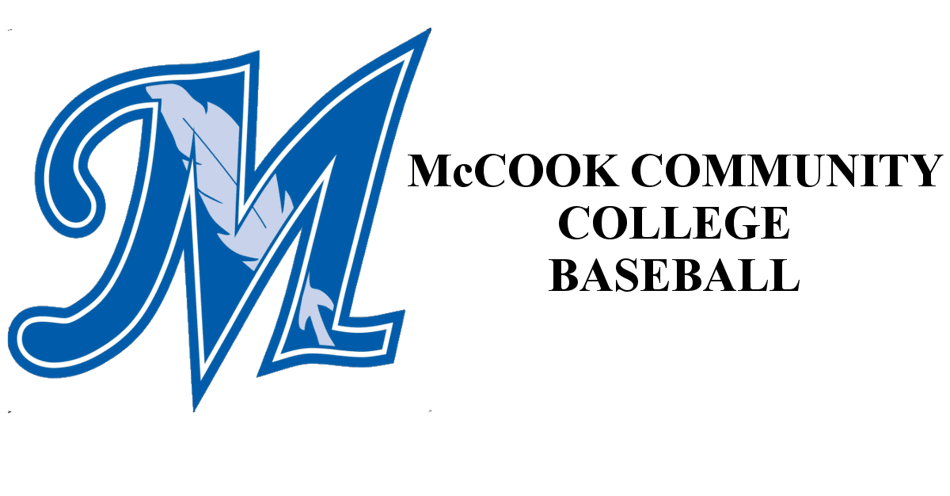 HASTINGS – The McCook Community College baseball team extended its win streak to 12 games Wednesday sweeping the Hastings College JV team, 16-3 and 15-0.
"Game 1 we took advantage of a few mistakes but had some good swings too," said MCC Coach Jon Olsen. "In Game 2, I thought we just went out and really swing the bat well up and down the lineup, we got to play a lot of guys."
Down 2-0 after the first inning, MCC scored in the next five innings including a six-run sixth to coast to a 16-3 win in Game 1 and out-hit the Broncos 15-2 in Game 2 to put the game away in five innings.
"I thought we went out today and continued to play well, the first inning of the day was the only time we weren't clean, we had a couple walks and an error to give up a two-spot but after that Ethan Badcock was really good and we threw eight guys and they were all good."
MCC improves to 20-13 and will return home Saturday and Sunday for a four-game series against Otero Junior College. Doubleheaders both days start at 1 p.m.
"Hopefully we carry some momentum into the weekend," said Olsen.
For all the up-to-date information on MCC baseball this season including up-to-date scheduling changes, statistics, rosters and photos, please visit the official website of MCC Athletics at mccindians.com
GAME 1 – McCook CC 16, Hastings College JVs 3: The Broncos scored twice in the first inning off MCC starter Ethan Badcock (freshman, Adelade, Australia) but MCC got on the scoreboard in the second on a walk, a hit-batter, a double steal and an RBI groundout off the bat off freshman Will Edwards (Sydney, Australia). MCC tied the game in the third inning on a hit batter and a two-out walk and a Bronco error, and a wild pitch then took a 4-2 lead on a two-run single by sophomore Brett Cyprien (Flower Mound, Texas).
Badcock went three innings, allowing three hits, no earned runs, two walks and he struck out six hitters.
In the third MCC scored three more times leading off the inning with a double by sophomore Trent Elshire (Plattsmouth), an RBI-single by sophomore Alliskair Descartes (Thornton, Colo.), an RBI-single by sophomore Ethan Murdoch (Swift Current, Saskatchewan), and an RBI single from Abel Reyes (sophomore, Puerto Caimito, Panama) to put MCC up 7-2.
After freshman Blake Banello (Thormton, Colo.) pitched a scoreless fourth on one walk, MCC responded with three more runs in the fifth with a two-run single from Murdoch and a two-out double by freshman Jackson Yeager (Omaha Westside).
Freshman Zack Lane (Phoenix, Ariz.) allowed a run in the fifth on a hit batter and two hits to make it a 10-3 MCC lead.
MCC scores six times in the sixth inning highlighted by a two-run triple by freshman Blake Dale (Riverton, Wyo.), an RBI-single by Elshire, an RBI groundout by Yeager, and a two-run pinch-hit double by freshman Teegen Schlimgen (Sioux Falls, S.D.).
Freshman Rocky Yates (freshman, Sydney, Australia) closed out the game on the mound allowing one hit and striking out two.
MCC had 14 hits in the game with three by Murdoch and two each by Elshire, Reyes and Cyprien.
GAME 2 –McCook 15, Hastings College JVs 0: MCC took the lead in the first on an Ethan Murdoch single, a pair of hit batters and a wild pitch. In the second, Blake Dale lashed a one-out double, freshman Orlando Diaz (Cidra, Puerto Rico) singled, Dale scored on a fielder's choice and Diaz scored on an RBI-single by sophomore Riley Watson (Sydney, Australia).
Sophomore Owen Lester (St. Charles, Ill.) pitched the first two innings for MCC allowing just one hit.
MCC stretched the lead to 6-0 with three runs in the third on a walk, back-to-back doubles by Dale and Diaz and a triple by freshman Michael Quick (Oshawa, Ontario).
Freshman Victor Nane (Santo Domingo, Dominican Republic) pitched the third inning, allowing one hit, one walk and he struck out one. Freshman Ryan Heu (Brampton, Ontario) pitched the fourth inning and fanned all three hitters he faced.
MCC put the game away with nine runs after two outs in the fifth inning with an RBI-single from Quick, a two-run triple by Watson, an RBI-double by Murdoch, a three-run double by Jake Quinlivan (Sydney, Australia), an RBI-single by Tyus Chudomelka (Bellevue) and an RBI-single by Diaz.
Jelle Bing (Heerhugowaard, Netherlands) finished off the game in the fifth with hitless inning and one strikeout.
Murdoch and Diaz both had three hits for MCC and two each by Quick, Watson, Quinlivan and Dale. Quick, Watson, Diaz and Quinlivan all had three RBI games.