MCCOOK WEATHER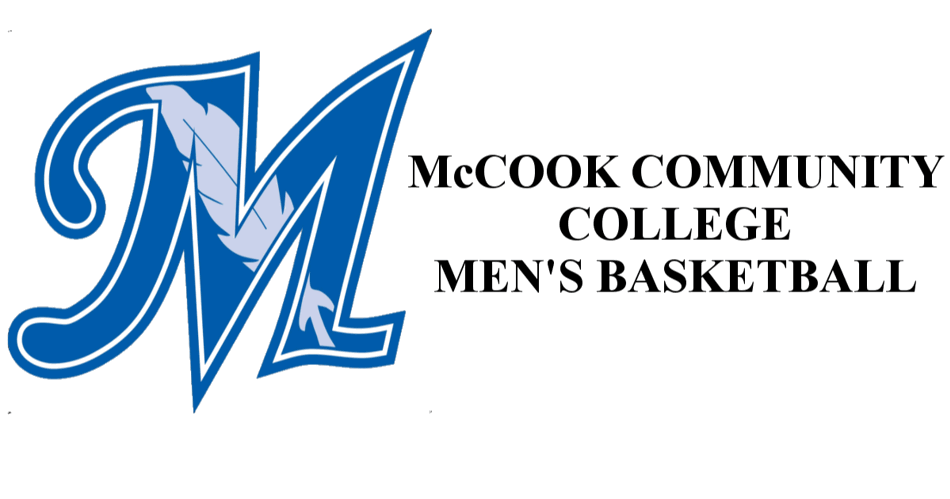 MCC men improve to 7-2 with win over Cougars
Feb 20, 2021 / MCC Athletics/Brent Cobb
SCOTTSBLUFF – The McCook Community College men's basketball team picked up an important Region IX south division win on the road, downing Western Nebraska 82-74. MCC improves to 7-2 (2-0 in the south sub-region). It was the first time in nine years the Indians have won at Scottsbluff.
"This may have been our best defensive effort all year," said MCC Coach Jacob Brandl. "I thought we did a great job of understanding and executing a game plan."
After a closely contested first-half, Western Nebraska took a 37-35 lead at intermission before the Indians forged ahead on the strength of sophomore shooters on the outside.
Bo Quinlan (Beavertown, Oregon) and Rashe' France (Memphis, Tenn.) both delivered key 3-pointers to ignite the MCC offense. Quinlan finished with 15 points and was two of six from the 3-point line and France hit both of his 3-pointers and finished with six points.
After hitting on just two of 15 shots from beyond the arc in the first half (13.3 percent), MCC made six of 13 (46.2 percent) in the second half. Overall from the field, the Indians shot 63 percent in the second half and 53.7 percent for the game.
"Bo and RJ hit some big shots for us in the second half to get us going. And Rahkiem and Damien were just really, really good tonight," Brandl said.
Sophomore Rahkiem Petterson (Midland, Texas) led MCC with 20 points and eight rebounds. Sophomore transfer Damien Perry (Wareham, Mass.) had 19 points which included an eight-for-eight night at the free-throw line.
Freshman Julian Lual (Calgary, Alberta) went five-for-six from the field with 12 points and four rebounds.
"Another unsung hero who has been extremely good for us has been Julian Lual. He is guarding the heck out of people and at the same time super-efficient from the field," Brandl said.
Sophomores Marcus Tobin (Ewa Beach, Hawaii) and Cortland Blake (Fort Worth, Texas) both had five points and Tobin had four rebounds.
"And again we got a lot of contributions and big minutes from a lot of different guys at different times," Brandl said.
Western Nebraska shot 44.3 percent from the field, but made just two of 19 shots from beyond the arc (10.5 percent), and sank 18 of 26 free throws (69.2 percent). The Cougars enjoyed a 45-27 rebounding advantage in the game. Western Nebraska falls to 6-5 on the season and 0-1 in the south sub-region.
"I'm just super proud of this group. We were able to do something that a McCook team hasn't done in nine years and that is win at Cougar Palace," Brandl said. "I'm just really proud of our togetherness."
The Indians travel Saturday to Sterling, Colo., (5 p.m. CT) to play Northeastern Junior College (6-3). MCC will also be on the road the following weekend to face Region IX south opponents Otero JC on Feb. 26 and Trinidad State on Feb. 27.
MCC's next home game is March 2 against North Platte (7 p.m.) which will be the annual Phi Theta Kappa Blue Out/homecoming game.