MCC Volleyball sweeps Southeast CC
Sep 15, 2023 / MCC Athletics/Brent Cobb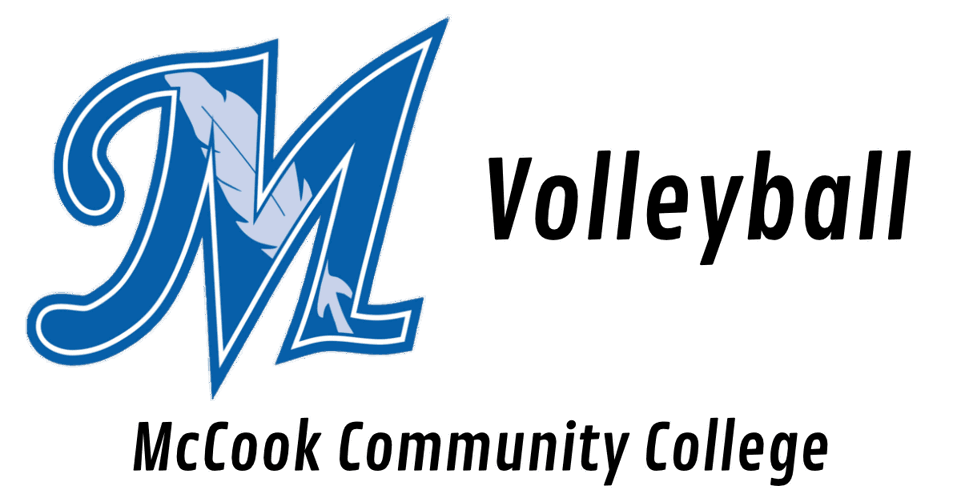 BEATRICE – The McCook Community College volleyball team got back on track Friday taking a straight-set win over Southeast Community College.
The Lady Indians took the Nebraska Community College Athletic Conference match by the scores of 25-11, 25-16, 25-17.
"After our last match we decided we needed to do things differently when it came to our mentality for matches and that's exactly what they did today," said MCC Coach Hayley Kobza.
Sophomore Fernanda Merancio (Lamar, Colo.) paced the offensive attack with 18 kills. Romina Castro (freshman, Cochabamba, Bolivia) added eight kills to go along with 10 digs and two aces.
Freshman Kayten Hagan (Amherst HS) led the passing game with 22 assists, one assist block and a pair of aces. Sophomore Jessie Jerome (Rawlins, Wyo.) had seven assists and one kill.
Sophomore Greta Bolognini (Bergamo, Italy) led the defense with 24 digs. Freshman Lexi Schaefer (Fleming, Colo.) had four digs and two aces. Caylin Barnett (freshman, McCook) had three digs and two aces. Sophomore Emerie Rios (Sterling, Colo.) contributed two digs and an ace.
Freshamn Rowan Tribelhorn (Yuma, Colo.) had three kills and three blocks. Kenzie Waggoner (freshman, Kit Carson, Colo.) had three kills as did sophomore Jordan Duzenack (Loveland, Colo.). Gabby Caskey (sophomore, Ogallala) had two kills and an assist block and freshman April Conilogue (Longmont, Colo.) was credited with two kills and one assist block.
"This was a good day of volleyball for all the players," Kobza said. "Everyone got to see the court and get their mental game ready for next week."
MCC moves to 2-1 in the NCCAC and 12-7 overall and will begin the Region IX South schedule at home Tuesday with a 6:30 p.m. match against Western Nebraska (7-8 heading into a three-match weekend) followed by another home match Friday against No. 6 Northeastern Junior College at 5 p.m.
The Bobcats, who changed mascots from the Storm, go to 4-8 on the season and 0-1 in the Nebraska conference.
Up-to-date information about MCC volleyball including schedules, statistics, rosters and photos can be found on the MCC Athletics website, www.mccindians.com.
Nebraska Community College
Athletic Conference
STANDINGS
W – L PCT.
Central CC 2 - 0 1.000
McCook CC 2 - 1 .667
Southeast CC 0 - 1 .000
North Platte CC 0 - 2 .000
NCCAC RESULTS
Sept. 6 – McCook 3, North Platte 1 (at North Platte)
Sept. 13 – Central 3, McCook 2 (at McCook)
Sept. 14 – Central 3, North Platte 1 (at North Platte)
Sept. 15 – McCook 3, Southeast 0 (at Beatrice)
REMAINING NCCAC SCHEDULE
Sept. 20 – Central at Southeast, 6 p.m.
Sept. 26 – North Platte at McCook, 6 p.m.
Oct. 3 – McCook at Central, 6 p.m.
Oct. 5 – North Platte at Southeast, 6 p.m.
Oct. 11 – Southeast at Central, 6 p.m.
Oct. 16 – Southeast at McCook, 6 p.m.
Oct. 17 – Southeast at North Platte, 6 p.m.
Oct. 19 – North Platte at Central, 6 p.m.