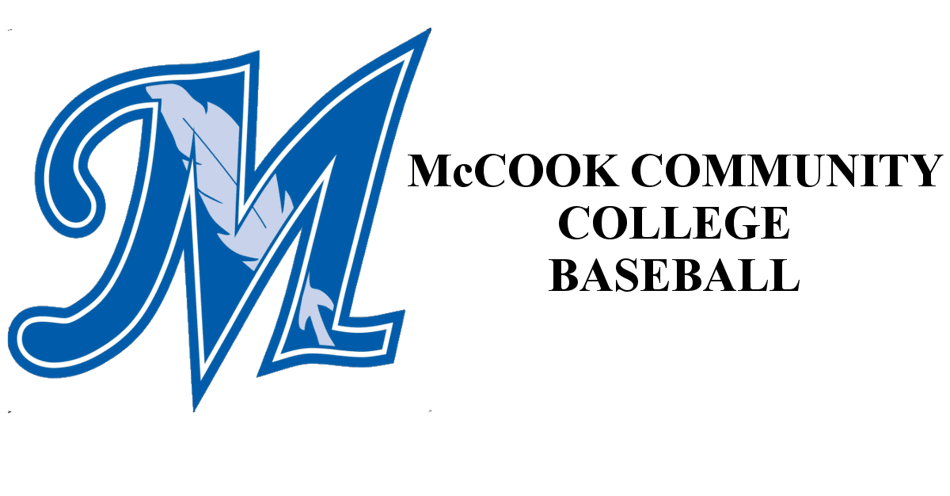 Southeast CC Baseball scores Tuesday doubleheader win over MCC
Mar 14, 2023 / MCC Athletics/Brent Cobb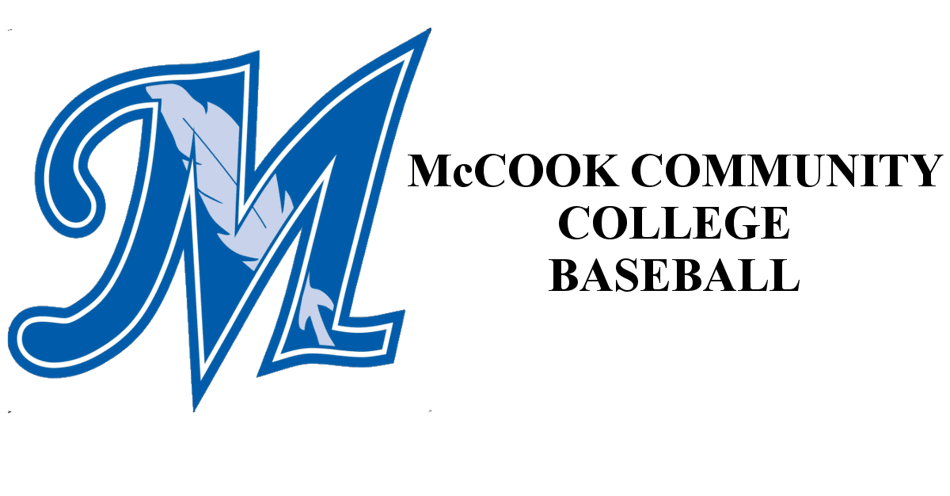 The Southeast Community College baseball team swept a doubleheader Tuesday at the Jaycees Sports Complex winning 6-3 and 12-9 over McCook Community College.
The Storm scored three runs in the fourth inning in Game 1 to back a combined four hitter and then erupted for eight runs in the middle three innings in Game 2 to outlast MCC.
"I thought the first game was just a good baseball game, both sides pitched and defended well, they just had a couple more swings in the game that put them over the top," said MCC Coach Jon Olsen. "In Game 2, I just felt like we really let them off the hook early, I think we left nine or 10 runners on base in the first five innings, then we couldn't get a zero in the mid-to-late innings on them."
Southeast improves to 11-9 overall and 5-2 in Region IX.
MCC falls to 8-13 overall and 3-7 in region play.
MCC will be on the road Wednesday for a pair of games at Northwest Oklahoma State against the JV team. On Saturday, MCC is scheduled to start a four-game set with Lamar Community College with doubleheaders starting at 2 p.m. Saturday and 1 p.m. Sunday.
For all the up-to-date information on MCC baseball this season including up-to-date scheduling changes, statistics, rosters and photos, please visit the official website of MCC Athletics at mccindians.com
GAME 1 – Southeast CC 6, McCook CC 3: After the Storm scored a run in the second inning MCC took a 3-1 lead on a pair of walks and a three-run home run from freshman Jason Serafinchon (Spruce Grove, Alberta).
Southeast scored a run in the third and claimed the lead for good with three runs in the fourth.
Myles Chabi (Sydney, Australia) went five innings on the mound, allowing four earned runs, eight hits while striking out five. Freshman Jereniel Herrera (Panama City, Panama) pitched the final two frames allowing one earned run on two hits, two walks and he struck out four.
MCC was held to four hits in the game with two by Serafinchon and one each by freshman Michael Quick (Oshawa, Ontario) and Abel Reyes (sophomore, Puerto Caimito, Panama).
GAME 2 – Southeast CC 12, McCook CC 9: The hosts scored first with a run in the second on a bases-loaded hit by pitch.
Southeast came up with four runs in the fourth off MCC starter Owen Lester (sophomore, St. Charles, Ill.) who went 3.2 innings, allowed five hits, three earned runs, one walk and three strikeouts. MCC got two back in the bottom of the inning on a two-run home run off the bat of sophomore transfer Alliskair Descartes (Thornton, Colo.) to make it a 4-3 SECC lead.
Both teams scored two runs each in both the fifth and sixth innings to make it an 8-7 lead for Southeast.
MCC got a two-run single from Michael Quick in the fifth and a two-out, two-run home run by Zeke Minic (Thornton, Colo.) in the sixth.
Aiden Johnson (Westminster, Colo.) came on in relief in the fourth inning and surrendered five earned runs in 3.1 innings on six hits, three walks and seven strikeouts.
The Storm went up 9-7 with a run in the seventh and scored three runs in the eighth to lead 12-7
Rocky Yates (redshirt freshman, Sydney, Australia) pitched the final two innings allowing two earned runs on four hits, a walk and two strikeouts.
Abel Reyes homered to lead off the eighth and MCC added a run in the ninth on a sacrifice fly by Reyes.
MCC totaled 15 hits for the game with two each by Quick, Descartes, Minic, Josh Maysonave (Austin, Texas) and Riley Watson (Sydney, Australia).