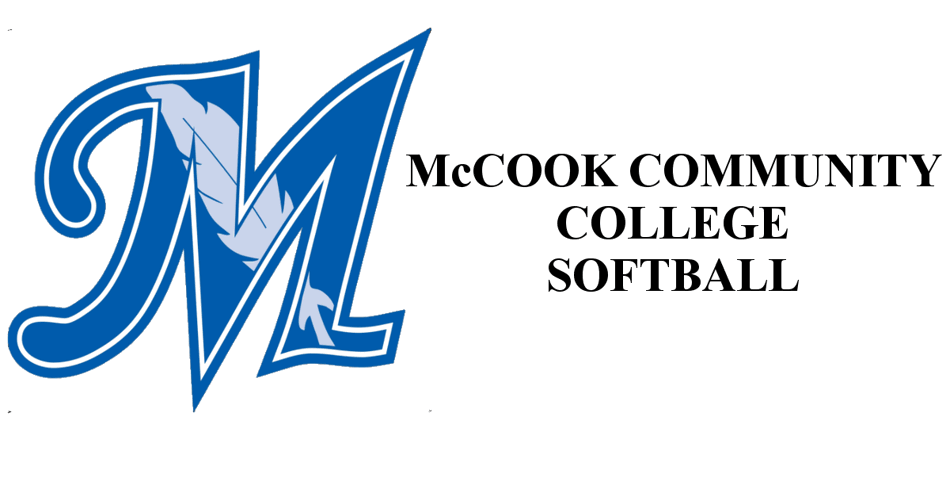 Thunderbirds take two games from MCC Softball
Mar 28, 2023 / MCC Athletics/Brent Cobb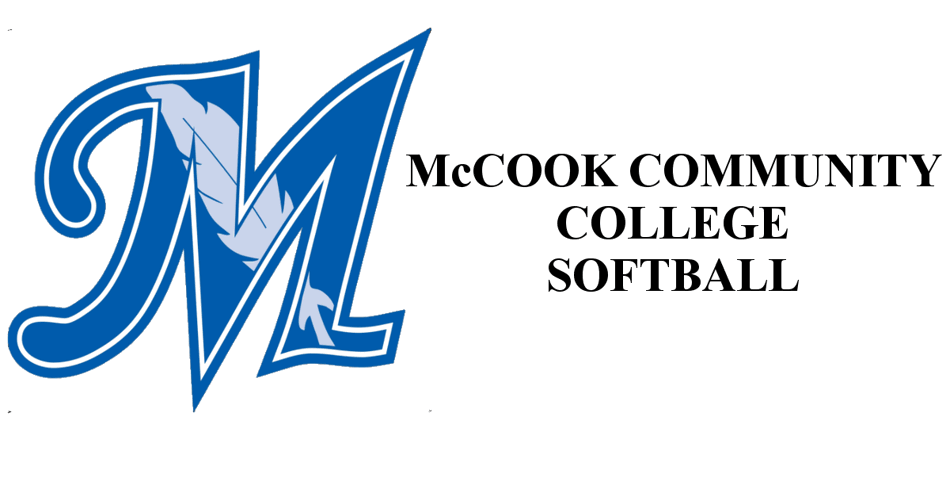 CONCORDIA, Kan. – The McCook Community College softball team dropped a pair of games to Cloud County Community College Tuesday losing 11-7 and 6-3.
Cloud County took advantage of three MCC errors in a five-run sixth inning that broke up a tight contest in Game 1.
"We played a pretty good first game," said MCC Coach Mike Mendenhall. "They just had the clutch hits late in the game to beat us."
The Thunderbirds scored four first-run innings in Game 2, but MCC starting pitcher Isabella Robertson (freshman, Las Alamos, N.M.), allowed just two runs the rest of the game.
"We got down early in that second game and could find a rhythm at the plate," said Mendenhall. "Bella pitched good enough to win Game 2."
Cloud County improves to 7-13.
MCC goes to 3-18 and now begins Nebraska Community College Athletic Conference play Thursday with a doubleheader at the Jaycees Sports Complex against Southeast Community College, starting at 1 p.m. Southeast is 5-11 overall and 1-3 in NCCAC play.
For all the up-to-date information on MCC softball this season including up-to-date scheduling changes, statistics, rosters and photos, please visit the official website of MCC Athletics at mccindians.com
GAME 1 – Cloud County CC 11, McCook CC 7: MCC scored first in the first inning on a two-out, two-run RBI-single from sophomore Hailee Ruble (Delta, Colo.). After Cloud County tied the game 2-2 at the bottom of the frame, MCC took a 5-2 lead in the second on another two-out rally. Sophomore Emma Pennala (Kennewick, Wash.) singled and scored the go-ahead run on a double by sophomore Nevaeh Ogden (Littleton Colo.). After a T-Bird error, freshman Andie Suhai (Medicine Hat, Alberta) doubled in two runs.
Cloud County tied the game 5-5 with two runs in the third.
MCC went on top 7-5 in the fourth with an RBI-double by Suhai and an RBI-single by Ruble. The T-Birds got a leadoff homer in the bottom of the inning and loaded the bases with two outs, but Freshman Ella Covill-Marter (Queensland, Australia), who started the game in the pitching circle for MCC, was able to escape with a strikeout.
The Thunderbirds scored five times in the sixth to take control of the game and took advantage of three MCC errors in the inning.
Covill-Marter pitched 5.1 innings and allowed 14 hits, two walks and struck out 10 hitters. Ruble came on in relief in the sixth and pitched two-thirds of an inning and struck out one hitter.
MCC collected 13 hits in the game with three each by Suhai and Rubl, who both drove in three each. MCC committed four errors in the game.
GAME 2 – Cloud County CC 6, McCook CC 3: The Thunderbirds scored four first-inning runs – all with two outs – on two doubles and three singles and added a fifth run in the third.
MCC got on the scoreboard in the fourth on a T-Bird error, a Haylee Ruble RBI-single and an RBI groundout with freshman Brylee Dean (Gering) batting.
Emma Pennala hit a leadoff double in the fifth and scored on a sacrifice fly by sophomore Cassidy Fife (Provo, Utah).
Isabella Robertson pitched all six innings for MCC, allowing 12 hits. She didn't walk a hitter and struck out two.
MCC had five hits in the game with two by sophomore Madisyn Simms (Maple Ridge, British Columbia).