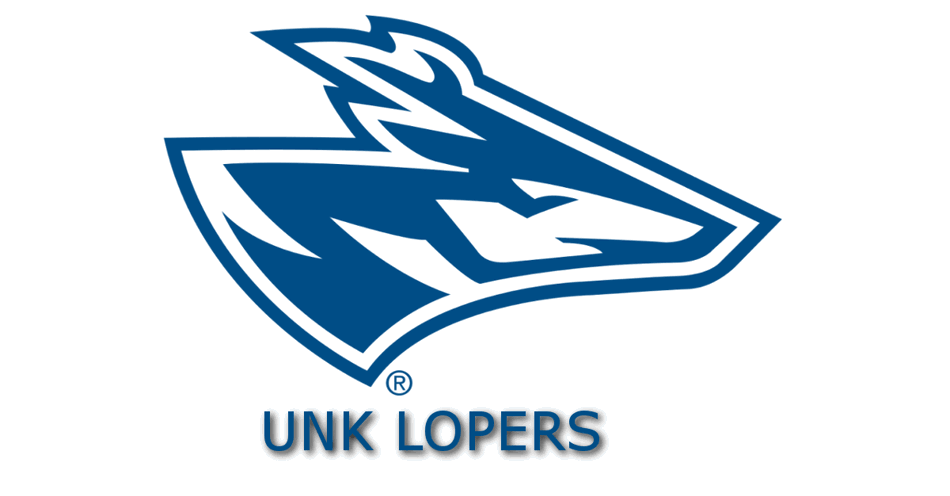 UNK Football: Lopers fall to Northwest Missouri State in Kearney
Oct 29, 2022 / UNK Athletics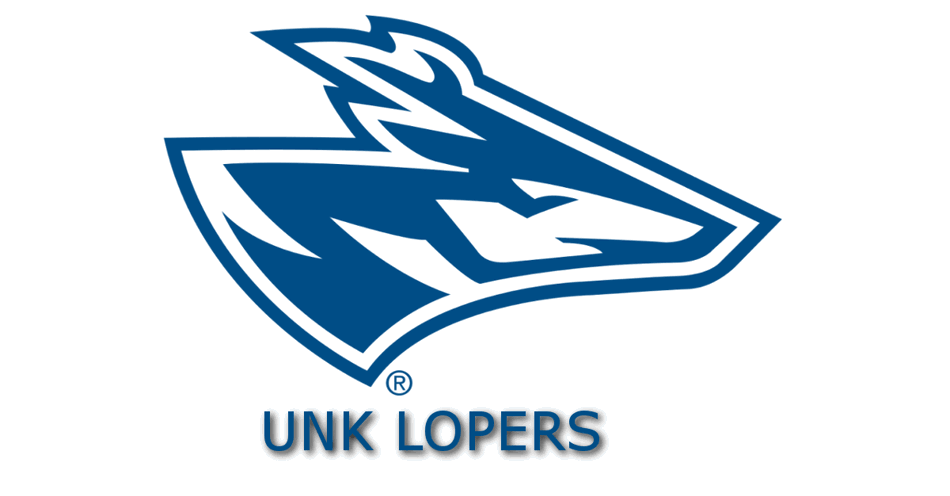 Kearney, Neb. – The 13th/14th-ranked Northwest Missouri State Bearcats ran for 301 yards and four touchdowns, got a late fourth down stop and converted a late third down to rally past No. 31/19 Nebraska Kearney, 28-24, Saturday afternoon at Ron & Carol Cope Stadium.
Northwest (7-2) keeps its NCAA Division II playoff hopes alive while UNK (6-3) now aims to win its final two regular season games.
In front of a "Homecoming" crowd of 4,256, the Lopers led 24-14 going into the fourth quarter and on the strength of a 30-yard scoring run from redshirt sophomore back Damien Cearns (Denver) at the 6:24 mark of the third. Northwest came in allowing 31.5 rushing yards per game, tops in D2.
However, the 'Cats gave the Lopers a taste of its own medicine as it had back-to-back TD drives that consisted of 11 runs and no passes. True freshman back Jay Harris scored for third time on the day when he ran 23 yards with 12:34 left and then backup QB Brayden Wright recorded the game-winner about six minutes later. These drives went for 50 and 90 yards, respectively.
"We couldn't pull it out in the fourth. I thought we got worn down defensively and I thought we needed a (offensive) drive early in the fourth but didn't get one," said Loper head coach Josh Lynn. "They kind of played Loper football there in the fourth. Grinded us down the field and just played a better second half than we did."
UNK's first two fourth quarter drives ended in punts with QB TJ Davis (Colorado Springs) almost tip-toeing down the lines for a 3rd & 15 conversion. However, it was ruled he stepped out of bounds four yards shy of the marker. Northwest then went 90 yards in seven plays to take the lead for good.
"I felt good where we were at (entering the fourth). Our mindset didn't change. We were going to take chances today and throw the ball a lot more. We were going to call plays to win and I thought our coordinators did a great job of that," said Lynn. ​
The Lopers were still in great shape to take the lead back as Davis hit Albion redshirt senior receiver Cody Nelson for a 60-yard gain with about five minutes to go. That made it 1st & goal from the Northwest seven. However, All-American tackle Zach Howard batted down a pass, back-to-back Davis runs netted three yards with a fourth down toss to the right falling incomplete. UNK also failed on 4th & 1 from the 'Cats 31-yard line to start the second half; they came in 9 for 9 on fourth down.
"We got had a receiver open (on first downs) but a ball got tipped. That's football. Second play we had a nice little option play to TJ (from back Zane Schawang). That's something we've worked on … I thought he was going to get in," said Lynn. "Fourth down we tried to overload a zone and we didn't have it. That's them .. they play great defense."
It looked like UNK would get the ball back with about a minute to go and near midfield but back Jamar Moya converted a 3rd & 9 run as he drug a couple of Lopers the final five yards. That moved the ball to the Northwest 16-yard line and gave the offense a fresh set of downs. The Blue & Gold did get the ball back with about 15 seconds to go but the 'Cats forced a fumble after Davis competed a pass to the NW 40-yard line.
Northwest saw Moya run 14 times for 120 yards, Harris finish with 72 yards on 13 attempts with Wright and starting QB Mike Hohensee combining for 84 yards on 14 carries. Harris had TD runs of two and four yards in the first half with a "strip sack" by Howard leading to his second score and a 14-10 lead. The first TD came after UNK was called for running into the kicker on a missed 49-yard field goal attempt.
"They got all of their offensive linemen back which they haven't had the previous three games. That helps. They did a good job of getting movement and creases in there," said Lynn. "We didn't control their run game in the fourth quarter like we needed to."
Running 20 more plays than the Lopers but having just a 435-425 yard advantage, NW got Hohensee and Wright go 15 of 30 in the air for 123 yards and one INT. Moya had a team-best five catches for 24 yards. Defensively, Howard had two sacks for 18 yards with safety Shane Frederickson at a team-best six tackles.
Davis had one of his busiest days as a passer, hitting 15 of 30 passes for 259 yards and a score. Nelson had a career-high 116 yards on five catches with sophomore receiver AJ McPhee (St. Cloud, Fla.) have three grabs for 64 yards and a score. Nelson is UNK's first receiver to hit the Century mark since Sedarius Young in a 2019 November loss to Central Missouri.
"With their defense and what they've done to us in the past, you've got to do something different and maybe do something they haven't prepared for, within the extent of your offense," said Lynn. "We felt like we needed to back them off and I thought TJ threw the ball well and we hit people when we needed to."
Cearns (71) and Davis (68) led a Loper run game that produced 5.5 yards per carry and 166 yards overall. Next, inside backers Jimmy Harrison (11) and Jacey Nutter (10) and safety Tre O'Guinn (10) each had a double-digit tackle total. Finally, California senior Junior Gonzalez hit a 45-yard field goal and now has 199 career points. He'll be the seventh Loper kicker to reach 200.
"I'm proud of our team. They had a great week of practice and came out today and played their tails off. In game like this, one missed block, one missed tackle is maybe the difference in the game. The fumble we had inside our own 10-yard line … that's the difference in the game," said Lynn. "When you play good teams one or two incidents like that can get you."
UNK hosts Central Oklahoma (5-4) next Saturday at noon on "Senior Day."