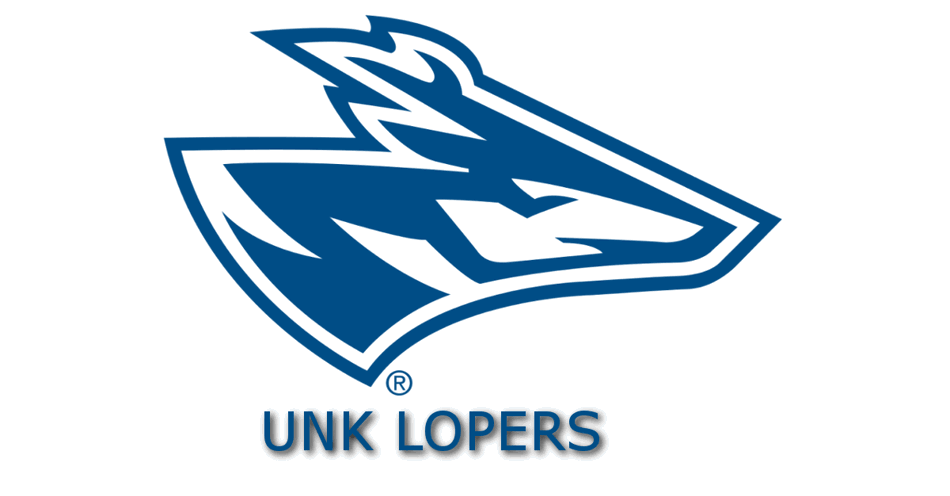 UNK men down Missouri Western State, 85-75
Jan 29, 2023 / UNK Athletics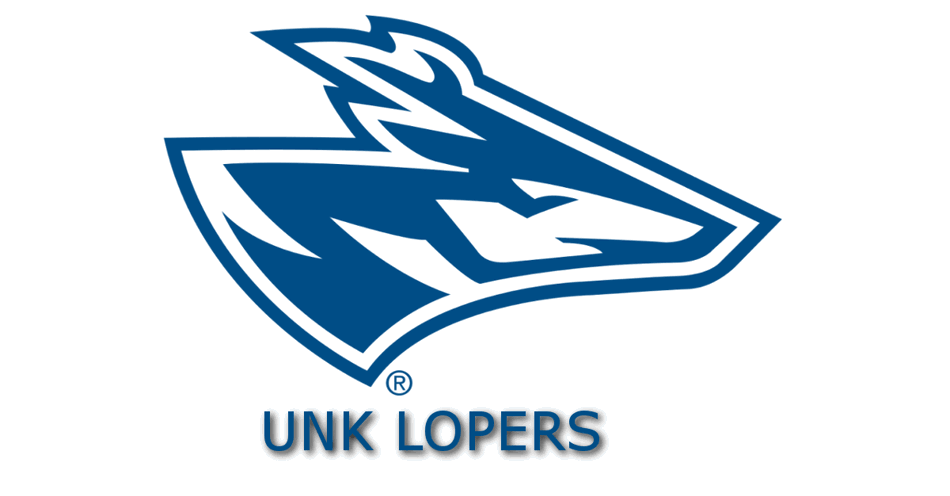 Kearney, Neb. – Super senior forward Darrian Nebeker scored a game-high 23 points and senior forward Winston Cook added 20 off the bench to help Nebraska Kearney beat Missouri Western State, 85-75, Saturday evening at the Health & Sports Center.
The Lopers (4-16, 2-12) pick up its second league win of the year while the Griffons (8-12, 4-9) drop a sixth straight game. These two are scheduled to play a make-up contest in St. Joseph on Monday, Feb. 27. The original date in St. Joe (Dec. 8) was postponed due to COVID issues with the MWSU program.
UNK fell behind 22-14 eight minutes in but closed the half on a 27-9 run and never looked back. Nebeker (West Jordan, Utah) had 12 first half points, Cook (Wahoo) added 10 and Ryder Kirsch (Rapid City, S.D.) and Tom Connelly (Denver) grabbed seven rebounds apiece.
"I was disappointed the way we performed Thursday (vs. No 7 NW Missouri). You look at the games before that and we were a team that was about to turn the corner and much better than our record indicates," said UNK head coach Kevin Lofton. "We got off to a slow start today but our team had some composure, fought back and guys really stepped up."
The Loper lead grew to 53-36 about five minutes into the second half but Mo West hung around thanks to some hot shooting and a full-court press that created several fast break opportunities. The Griffs got the deficit down to eight on five separate occasions, but UNK always had a response. The last came with 2:05 to play when Connelly sunk a corner three to make it 80-69. He ended up with his first career double double (10 points & 11 rebounds).
"I thought we could've been a little sharper (handling the press). Early on they hit us with it but we found our composure," said Lofton. "Toward the end we started to break it a little easier."
Nebeker finished two points shy of tying his career-high and reached 20 points for the fourth time this winter. He went 10 of 14 (1 of 3 threes) from the field while also having five rebounds, three assists, a steal and block. A third-year Loper, he's now up to 893 career points (1,344 in college).
"You can't take him for granted. He has a great attitude and tries to be a leader," said Lofton. "Darrian is versatile player .. he can hit the three, he can get to the basket, he can post. I'm hoping we can finish these last eight games strong for him."
Cook attacked the basket to the tune of 8 of 9 shooting. Reaching double figures for the sixth time this season, he also sunk 4 of 5 free throws to be two points shy of tying his career-high.
"Winston gives that kind of performance every day in practice. He's had snippets of that in games throughout the season … we desperately need that effort today," said Lofton.
UNK out shot MWSU by 13 points, 54-41, and also was plus five on the glass. Kirsch (12) led the board work with guard Jaleque Dunson (Sioux City, Ia.) having a team-best six assists. Finally, guard Sean Evans (Parker, Colo.) continued a recent hot stretch by going for 18 points and four assists.
Six-four wing Taye Fields had another big effort against UNK (20 points, 11 rebounds) with fellow starters Julius Dixon (18) and JaRon Thames (14) also reaching double digits in points.
The Lopers head to nationally-ranked Central Oklahoma (19-2, 13-2) on Thursday night.